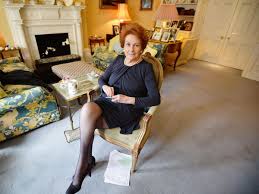 We are deeply saddened to learn of the death of Lady Elizabeth Anson who was a greatly respected Patron of Arthroplasty for Arthritis Charity.
Lady Elizabeth was a cousin and close friend of HRH The Queen. Earlier this year, she was made Commander of the Royal Victorian Order, a dynastic order of Knighthood established by Queen Victoria to recognise devotion and personal service to the monarch and members of the monarch's family.
Lady Elizabeth hosted the charity's relaunch reception at her home in 2013 and honoured us with her presence at subsequent charity functions. She maintained close contact with the charity over her years as Patron and was an invaluable contributor to our success.
We were privileged to have counted Lady Elizabeth as an esteemed Patron of Arthroplasty for Arthritis Charity. Her unwavering support for the charity's aims will be missed. She is a great loss to those of us who knew her.